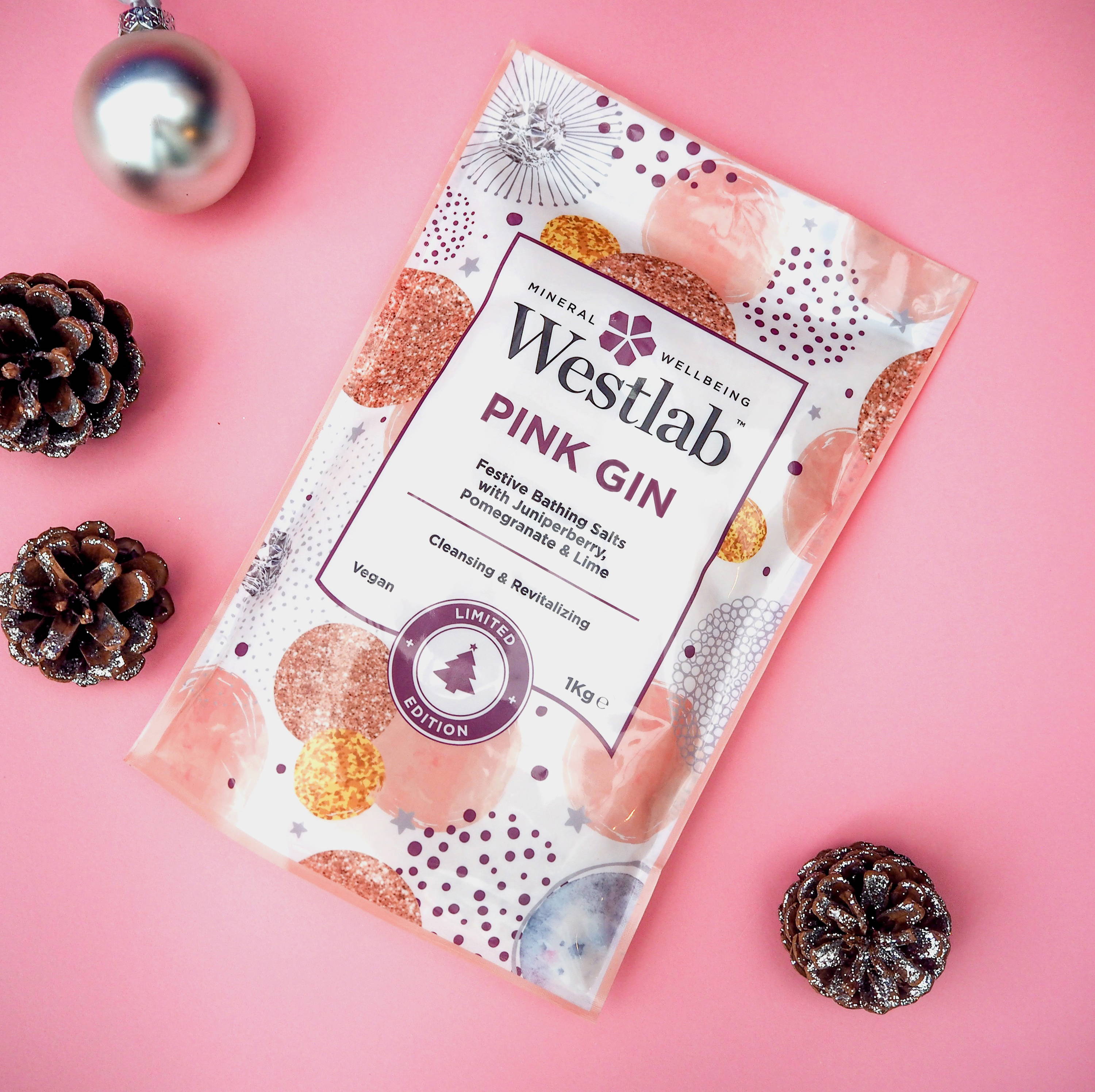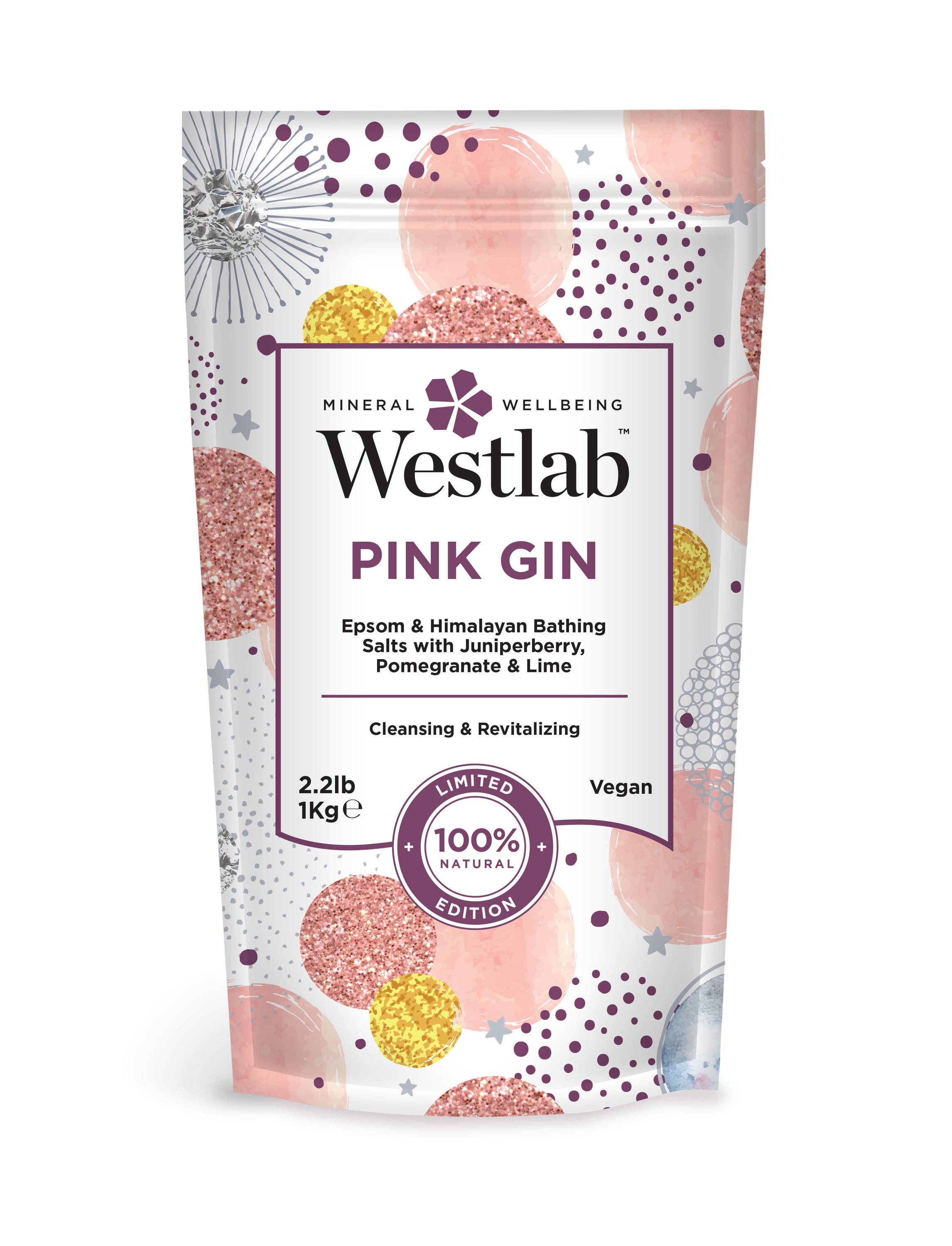 Westlab Pink Gin Festive Bathing Salts 1kg

'Limited Edition'

• Epsom and Himalayan Salts with Juniperberry, Pomegranate and Lime

• Refresh and Revive during party season.

• 100% Natural, Vegan-Friendly.
'Exclusive to Holland & Barrett'

A 100% natural, Vegan-Friendly blend of Epsom and Himalayan Salts with Juniperberry, Pomegranate and Lime. The perfect pick-me-up for party season - a fragrant, reviving bath to refresh body and mind.
Sodium Chloride (Himalayan salt), Magnesium Sulfate (Epsom Salt), Citrus aurantifolia (lime) peel oil, Juniperus communis (juniper) fruit oil, Rosmarinus officinalis (rosemary) leaf oil, Cedrusatlantica (cedarwood) bark oil, Cymbopogan schoenanthus (lemongrass) oil, Glycerin, Aqua, Punica granatum (pomegranate) fruit extract, parfum**, limonene*, *naturally occuring in essential oils, **of natural origin
Add 2-3 handfuls of salt to warm water to create a fragrant, mineral-infused bath.
FOR EXTERNAL USE ONLY. Do not use if pregnant or breastfeeding. Do not use on broken skin. Avoid contact with eyes. If irritation occurs, stop bathing and rinse with water. If it persists, seek medical attention. Keep out of reach of children.